Winter is ending...
...and when your skin is urging for a little sun... And a little excitement, VIVA LA VEGAS is the answer! For all my hard workers out there (especially after a busy holiday), recharging your energy is always required. It keeps our creative juices flowing, our mental brains working and our bodies recharged to work even harder.
BOTTOM-LINE IS: WHAT TO WEAR!
The weather in Vegas around this time is the ideal weather temperature when it comes to individuals like myself that can't handle too much heat, 60 to 70 degree weather. SO anything pretty much goes when it comes to deciding what fabrics to wear. The wind was the only thing that was cold and I was so glad I brought a lot of layers to wear for the trip.
 
Airport wear:
Whenever it comes to WHAT TO WEAR TO THE AIRPORT, my ultimate goal is to be comfortable but still be STYLISH and not look TIRED for a 6AM flight.
MY GO TO CHOICES ARE ALWAYS:
loose trousers, loose jumpsuits, or flown dresses, cute sneakers, wedge heels or sandals and my biggest suggestions for tops is LAYERS! We always either get really hot or really cold. SOFT FABRICS you can never go wrong.
Found this piece at forever 21 and it totally was a hit for my somewhat dressy to somewhat casual dinner. I paired it rose gold Nike Huaraches ($120), forever21 white crop top ($15), which by the way was really soft and comfy, with my jean Zara trench coat ($39.95). When it comes to my daily outfit choice of jewelry or accessories, a watch is always needed. #GIRLBOSSES WEAR WATCHES. PERIOD. I choose Rose gold Marc Jacobs watch ($99) AND its my favorite go to when pairing with PINKS.
NIGHT OUT @ MARQUEE NIGHT CLUB
The night out, I love to be as comfortable as possible. With a silk pink blazer, I was really thinking it would be comfortable but honestly it was most definitely not! It looked great but I was literally dying from the heat. CUTE FOR PHOTOS BUT NOT RECCCOMMENDED.
Whenever when a person is need (fashion-wise), of course I'm down to help! Enhancing someones beauty is priceless.
First off, figure out what they're wearing and THEN decide what the look of the hair is going to be.
DJ MUSTARD for sure played well because all my buttons came off one by one as the night progressed! Lets just say I couldn't stop dancing (BEYONCE & RIRI MODE). As a lady, I held my dress together the whole time manually.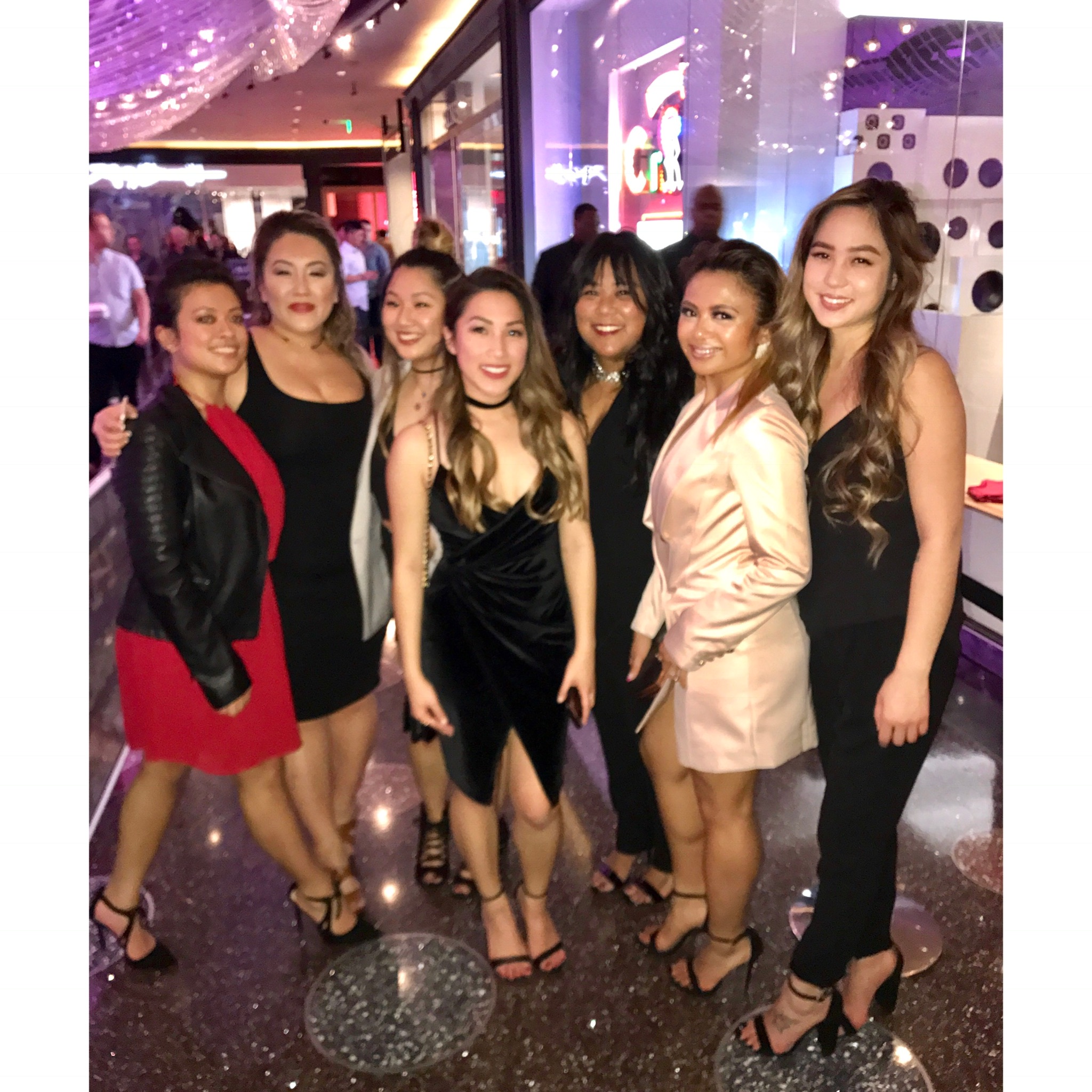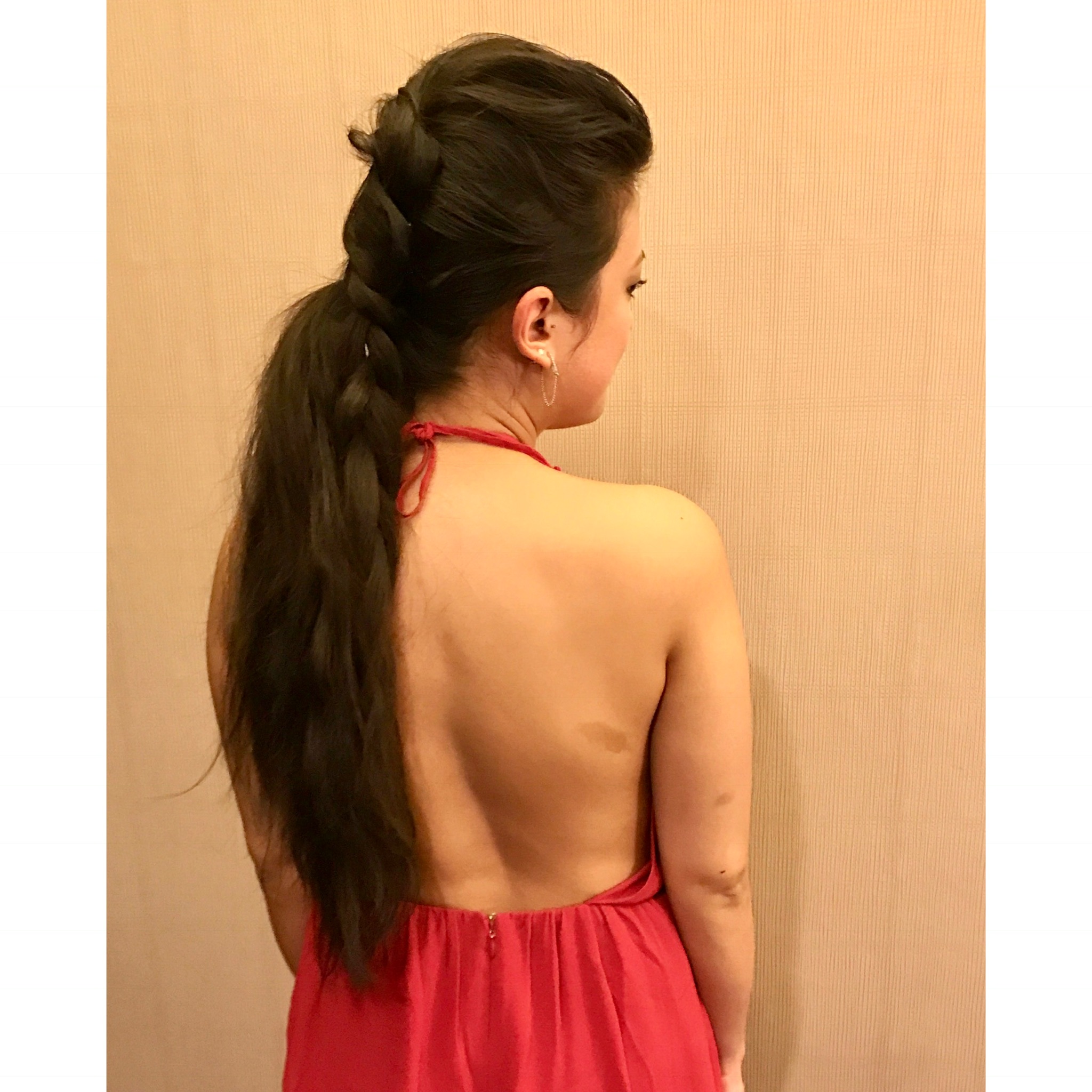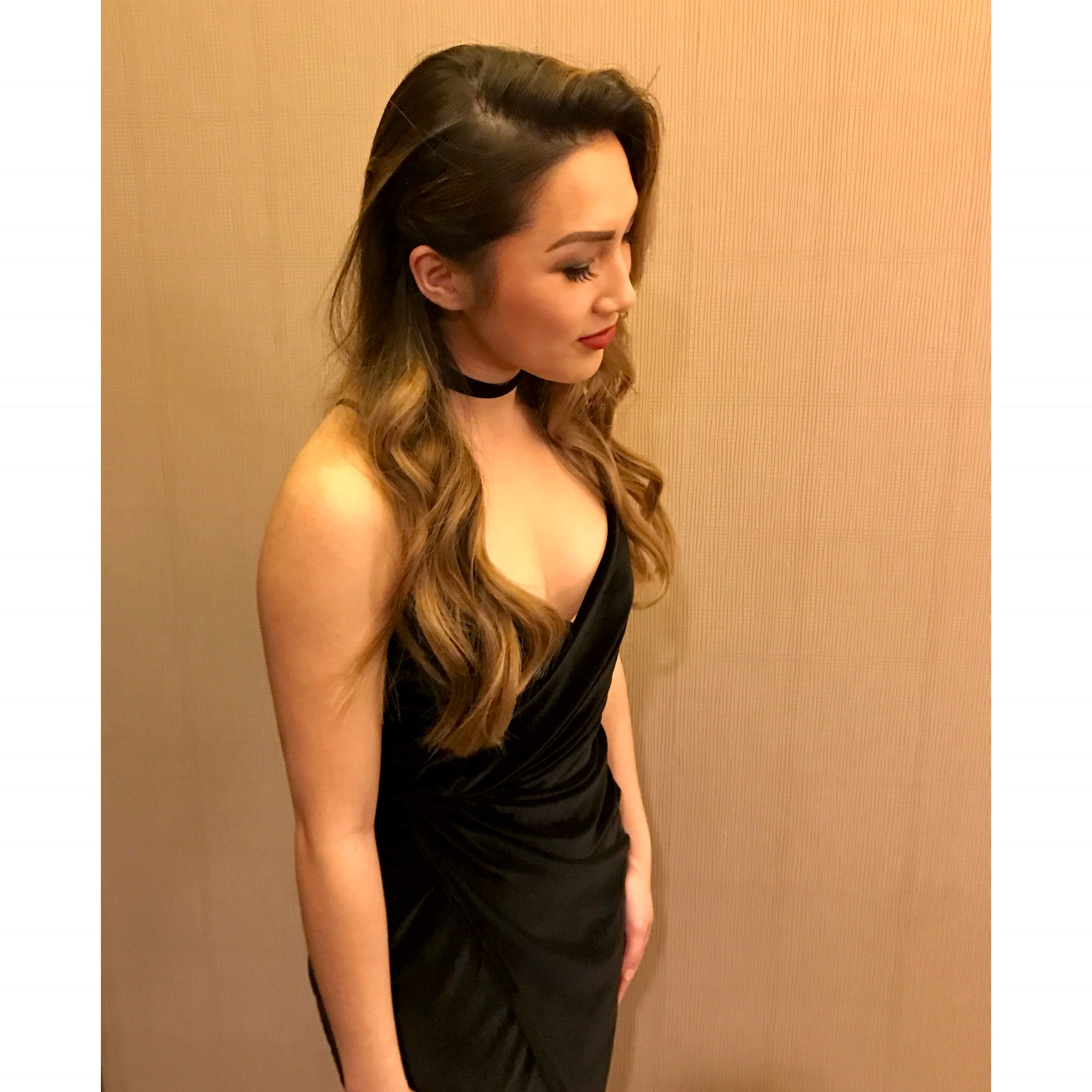 FEBRUARY in Vegas, its windy and the air is freezing. Don't expect it to be that humid air that Vegas is known for. Imagine Seattle's early spring weather where the sun is out but you still need clothing to keep yourself warm enough to walk around the city.
A "OLD BUT NEW" mesh dress ($10 at forever21) and black mule heels ($30 at forever21) with a black leather choker ($15 at express) and "OLD BUT NEW" ear cuffs (forever 21) were my add ons to this bathing suit.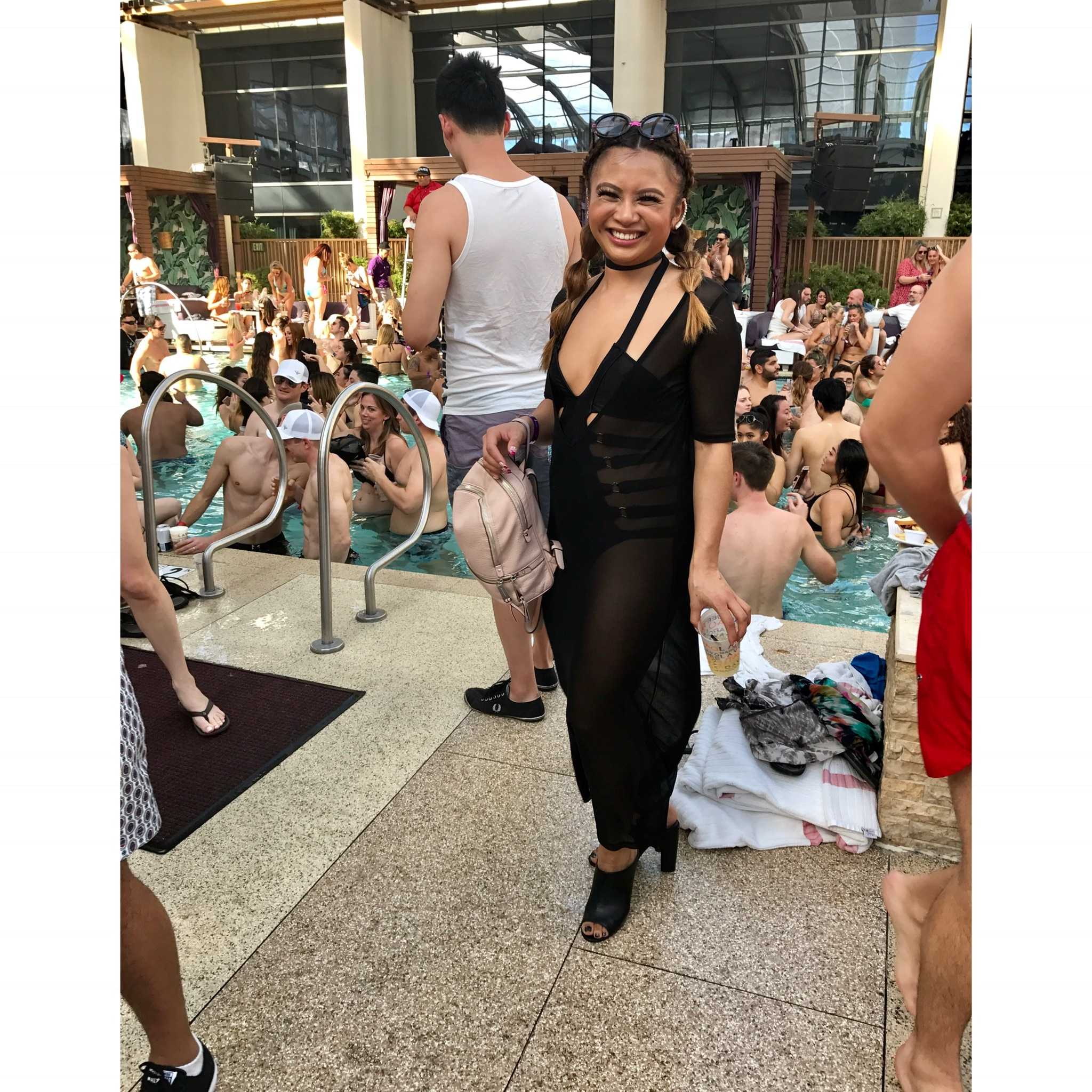 DRAIS NIGHT CLUB
LAST NIGHT IN VEGAS means TIME TO LIVE IT UP LIKE THE LAST NIGHT.
Big Sean was performing that night and definitely all of US had to wear our best attire to make a good appearance at the club. This mesh/velvet dress from missguided.com ($33) was the perfect choice! CYBER MONDAY can come in handy sometimes. A few extra purchases leads to future outfits you never thought you would need later on and WHO CAN SAY NO TO 50%OFF? Shoes wise a sexy black platform open toe ankle strap from Steve Madden were the dancing shoe choice for the night. When it comes to heels you have to make sure they are comfortable enough to where you can wear them all night.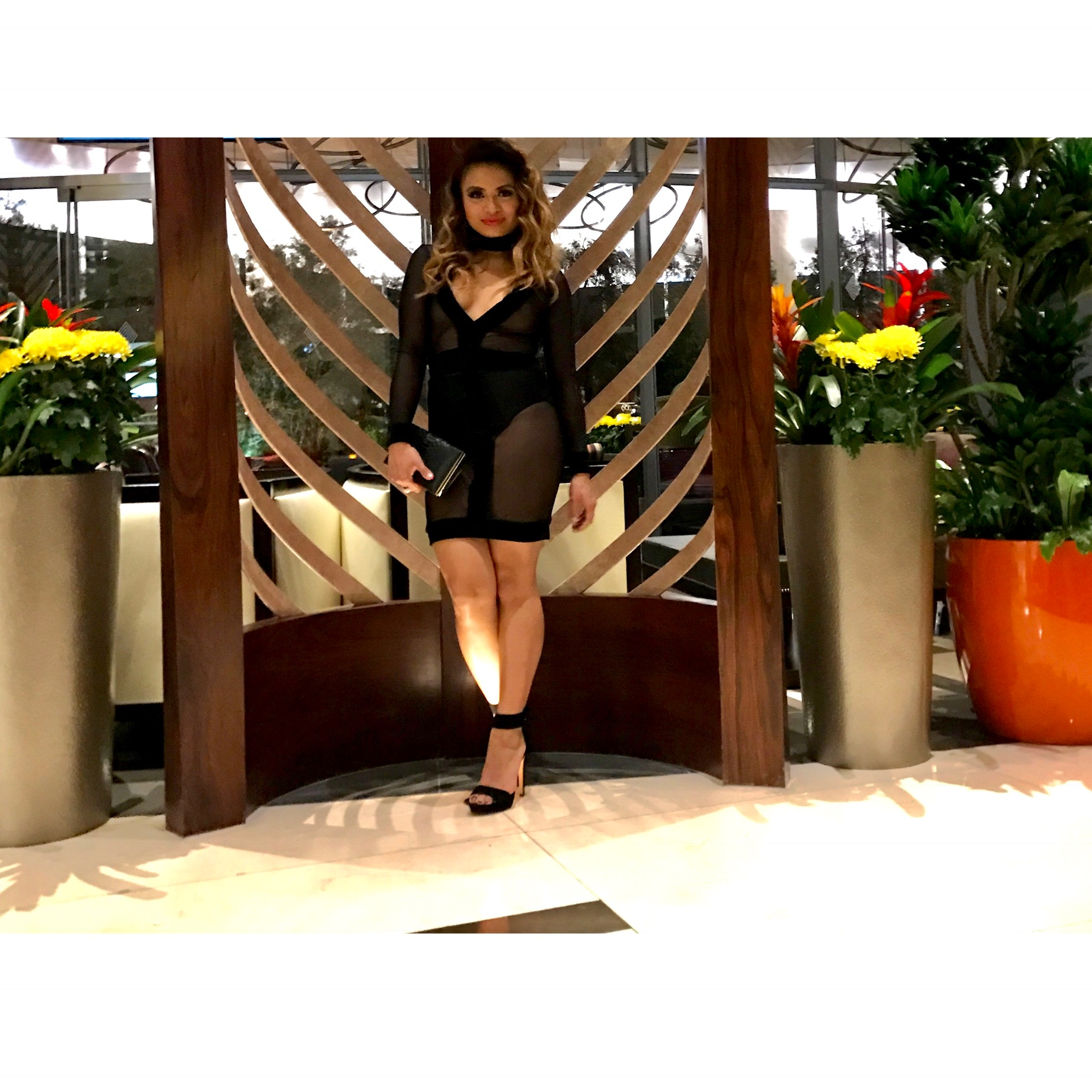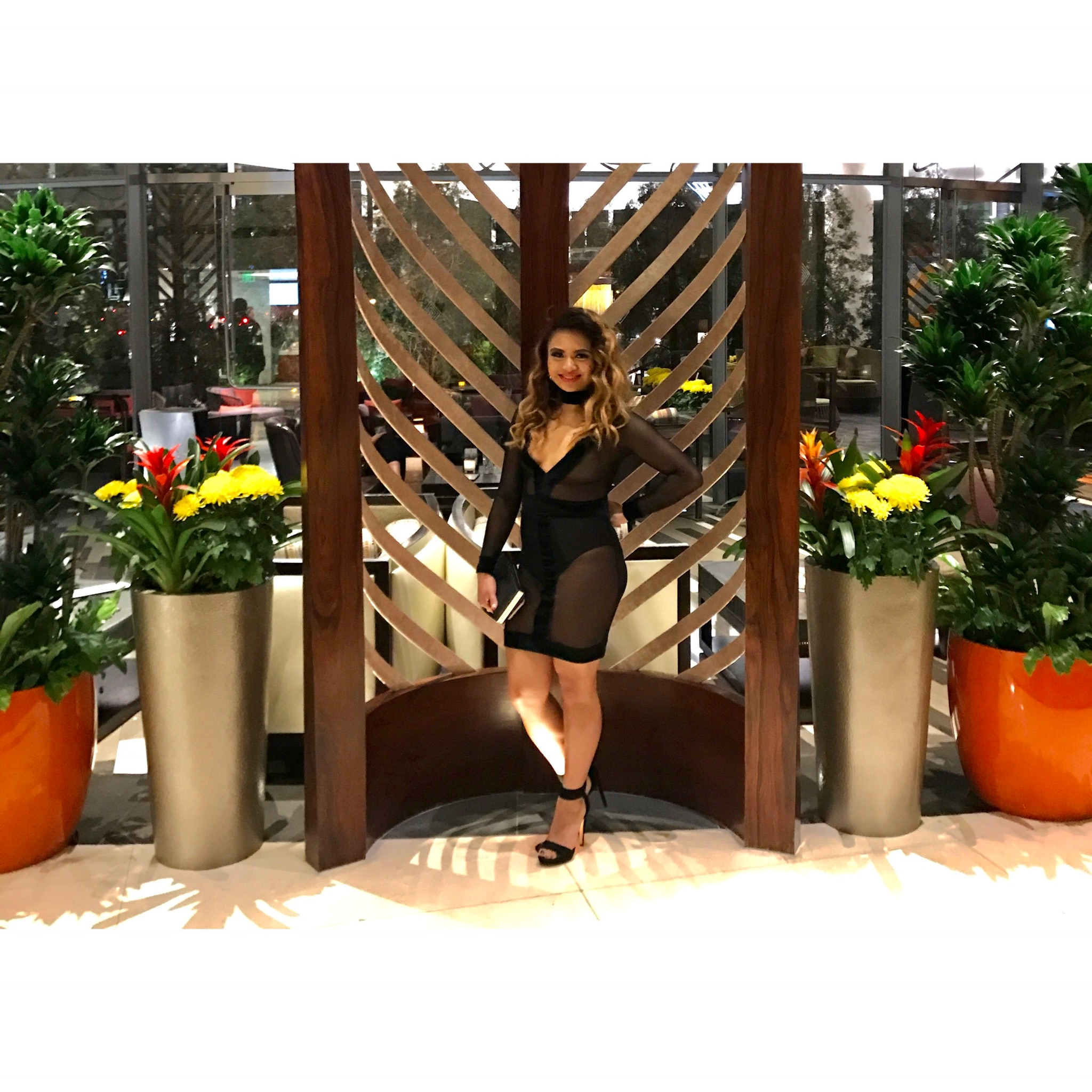 This trip was the best Vegas trip of non-stop laughing and if only I was able to show/tell you more EPIC moments that happened in Vegas but what happens in Vegas stays in Vegas. Until then lovelies...