Style...
can come in all forms of art. It's about their perspective and someone else's vision of the world.
Figuring out an artists mind in another concept of art is a puzzle thats entertainment to myself and can be the most inspiring. In the world of art, it's a ripple effect of passion being inspired from one to another. Which is why as an artist, it's good to expand your eye... your mind in other another world of perspective. It could be a painter, a dancer, a chef, a musician, to even a scientist. It's the beauty of passion.
Great art always speaks for itself. From the detail of figuring out why they picked the material, the color pallets and why a piece of art is presented the way that it is in a gallery. Even the ambiance of gallery show is important-the music sets the energy, the vibe of a place. Alex Codd, in that matter, has definitely reached all expectations of what modernized street art should FEEL like.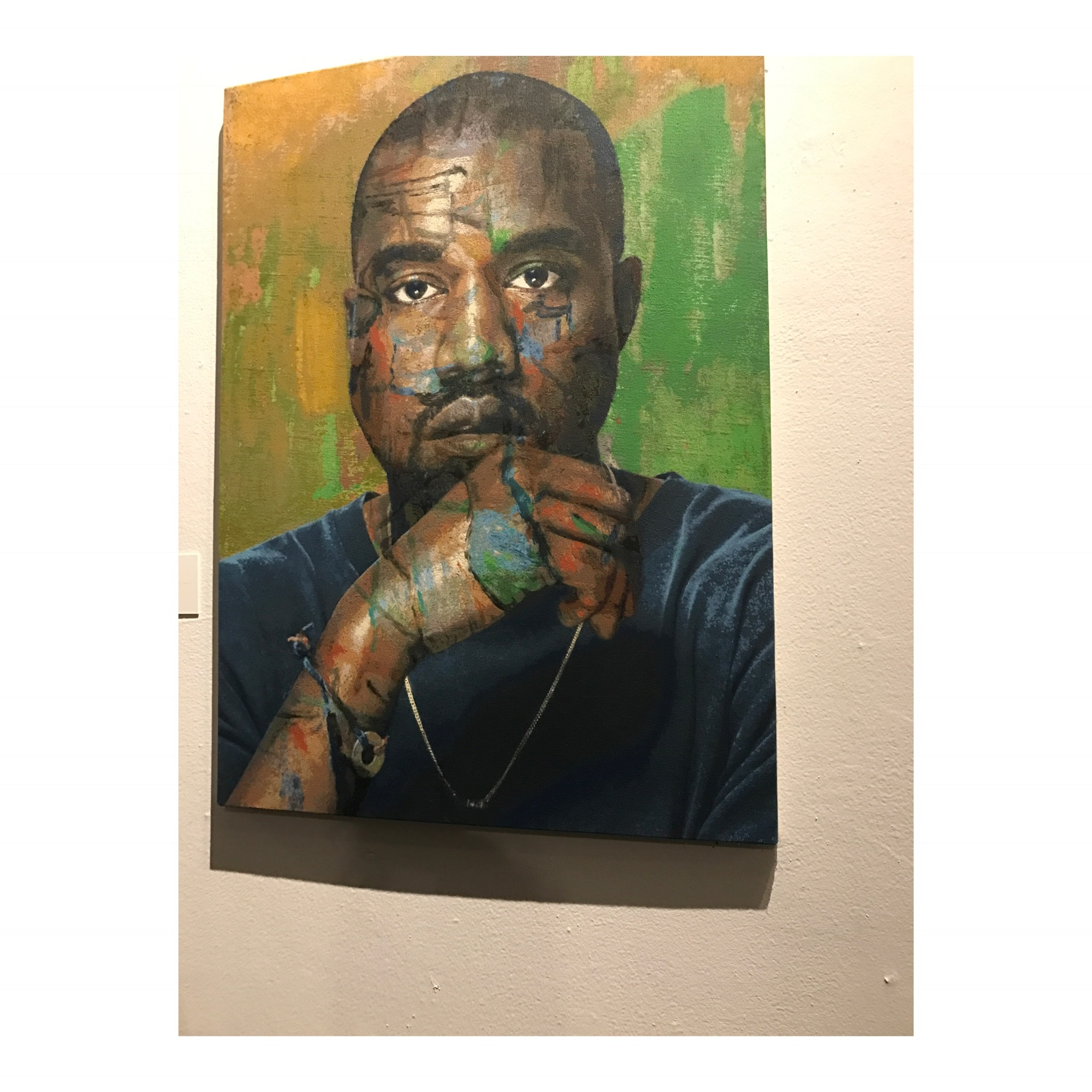 GETTING READY FOR THE DAY TO GETTING READY FOR THE EVENING...
When it comes to the work I do, I'm definitely on my feet all day. Sweat coming down my face and you can sat I pretty much ran a marathon at the salon on a busy FRIDAY NIGHT. On top of that you have an outing or an event you have to attend to after...QUICK & EASY "get ready fast" moments is needed.
BIRD-BATH: definition of a bird bath is "aiming the water where it doesn't melt your hair and makeup completely. Angling your shower head and adjusting the water pressure is KEY.
FROM BOTTOM LASHES AND DOWN: is what you have to wash to have a start fresh for the evening. REDOING your makeup underneath your eyes, cheek and underneath your neck keeps your GLOW REAL.
SNEAKER/HEEL CHANGE: After a long day on being on your feet, for automatic comfort for your precious toes is changing your shoe selection. IT MAKES YOUR FEET FEEL LIKE HEAVEN. Even if its changing a heel to another heel OR sneaker to another sneaker.
DIRTY HAIR IS BETTER FOR THE WEEKEND: A bun is always my quick morning go to but braiding the 2 pieces and shaping it to a bun. See YOUTUBE VIDEO above. SOFT LACQUER for a tight smooth pony tail and DRY for the textured bun.
The person behind the ambiance is DJ MATLOCKBEATS. He didn't just create the energy well for the gallery show but he kept our ears (my ears...) engaged into the music continuously. As my eyes were catching interest in the art, my ears kept wondering what the next song was gonna be. When he hosts another gallery show, don't miss it!